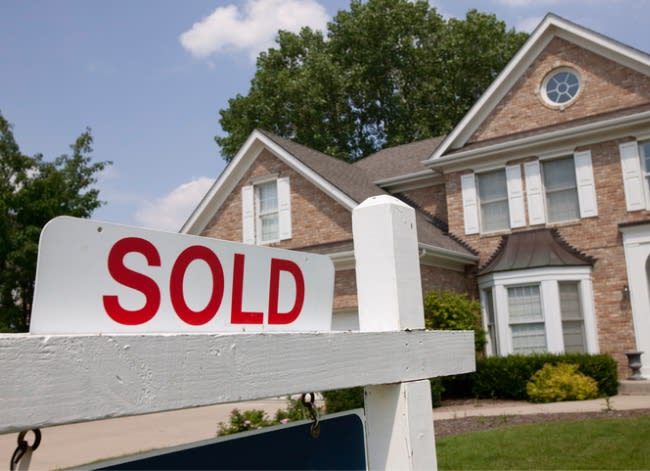 Buying a home is exciting, but it can also be a stressful, and at times drawn-out, process. In addition, in a
hot market
, sellers may be entertaining multiple offers, which can send your anxiety levels through the roof. Admittedly, when you rush to buy a home, you may miss the
signs that you're about to buy the wrong house
. But if you're reasonably certain you've found the right one, we've got some tips from real estate experts to help you close on your home faster.
Assemble a Dream Team
In the home-buying process, your
real estate agent
and
lender
are your best friends. "Before you step foot on the
open house
welcome mat, you need to have a rock-solid relationship with both your Realtor and lender," advises Justin Griffin, a Realtor at
Highland Premiere Real Estate
in Los Angeles, California. You need both of these individuals in your corner if you want a speedy closing. So, make it a point to develop a great relationship with each one of them. Part of cultivating those relationships includes being easy to work with and responding to their requests in a timely manner.
After you've selected a Realtor, you should ask them what other professionals you will need to help you close. "In addition to a mortgage banker, this may include an attorney/escrow, title agent, insurance agent, etc.," says
Mihal Gartenberg
, an agent at Warburg Realty in New York City. "This will help save time later, too, because when you find the home you love, your team is already in place to help you."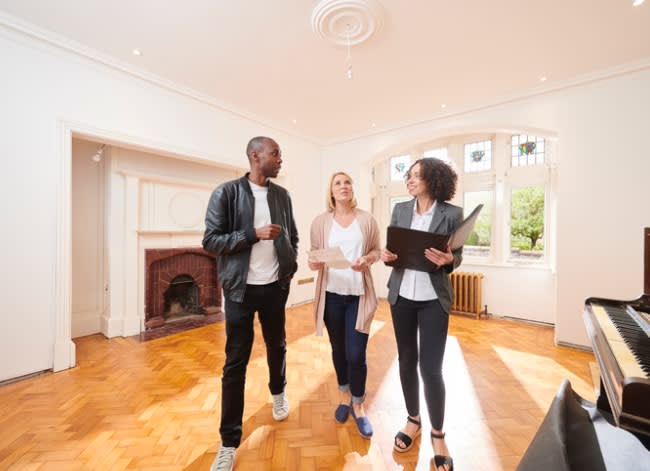 Secure Pre-Approval
According to
Nicole M. Christopherson
of NMC Realty in Rancho Santa Margarita, California, there's one step you can take that will definitely help you close on your home faster. "First and foremost, make sure you are working with a lending partner who can have your pre-approval underwritten prior to identifying a property," she advises. Pre-approval helps to ensure that you'll be able to get a mortgage and lets you know your price range. This saves you from wasting your time looking at homes that you may not qualify to purchase.
Get a Loan Commitment
Securing pre-approval is an important first step, but according to
Anna Reed
, a Realtor at Allison James Estates & Homes in Washington, D.C., and Maryland, the ultimate goal is to obtain a loan commitment. "During the loan (or mortgage) commitment process, the information on the application—such as income, employment, and assets—is verified, the property appraisal is ordered, and the title search is ordered," she explains. "Once these activities are completed, the lender can then issue a loan commitment, which will put you in a better position to close quicker on your home."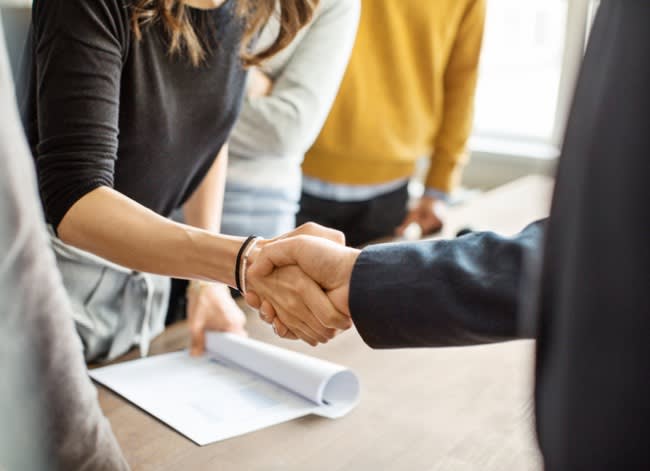 Submit Documentation Promptly
Getting your mortgage quickly can swiftly move you to closing, but you play a major role in how rapidly that occurs. "One of the key factors in closing faster is having all documentation submitted quickly," says
Carolyn Riley
, a Realtor/broker in Rocky Mount, North Carolina. "Ask questions and get a checklist of the documentation needed to close." And after you submit, she recommends following up to be sure that your documents have been received. "In the age of technology, things don't always work as they should, so let the lender know you have submitted documentation, and do not assume the system will update the lender."
In fact,
Melissa Cohn
, executive mortgage banker at William Raveis Mortgage, recommends having all of your documents in order at the time you apply. "Presenting a lender with a complete package all at once will eliminate any delays in going back and forth with requests," she explains. "Banks are so busy these days that the fewer touches needed on a loan, the faster it is processed and closed."
Another tip is to fulfill each condition as requested by the bank. "If you disagree with what the bank is asking for and request them to re-review the condition or the manner in which you want to satisfy it, you will cause delays. So even if you disagree with the request—just do it," Cohn says.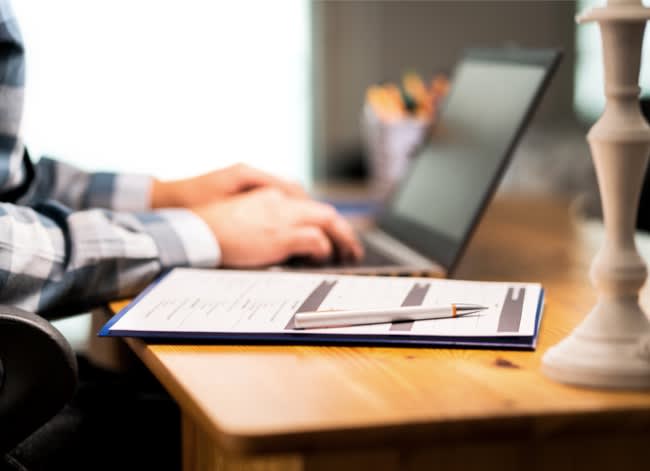 Be Proactive
Riley recommends that buyers be proactive every step along the way. "Homeowners insurance is something that buyers can start shopping for as soon as an offer is put in," she says. "Home inspectors and closing attorneys are other things that buyers can shop for in advance to help the closing process move quickly." While Realtors often have suggestions, Riley says you may prefer (or need) to locate your own providers. "In today's market, many inspectors are booked for several weeks out, so having knowledge in advance of which home inspectors are available is information that will assist in closing quickly."
This view is shared by Gartenberg. "With interest rates very low, banks and their appraisers are very busy." As soon as a draft contract is available, she recommends sending it to your bank so they can order the appraisal, which can save you time on closing. Her colleague,
Sheila Trichter
, a broker at Warburg Realty, adds, "Be sure that an appraiser comes in within a week, too; be proactive, and be in touch with them often—especially if things are not moving as quickly as you would like."
Deposit Earnest Money
An earnest payment shows that you're, well, earnest. "It is often used in real estate transactions to demonstrate that the buyer has a serious desire to complete the transaction," Christopherson explains. "Placing a higher amount into escrow for your earnest money deposit provides an elevated confidence level for the seller that the buyer will complete the transaction and buy the home, as the money acts as a form of insurance for the seller." If you do this within 24 hours of acceptance, she says it will motivate the seller to move things along.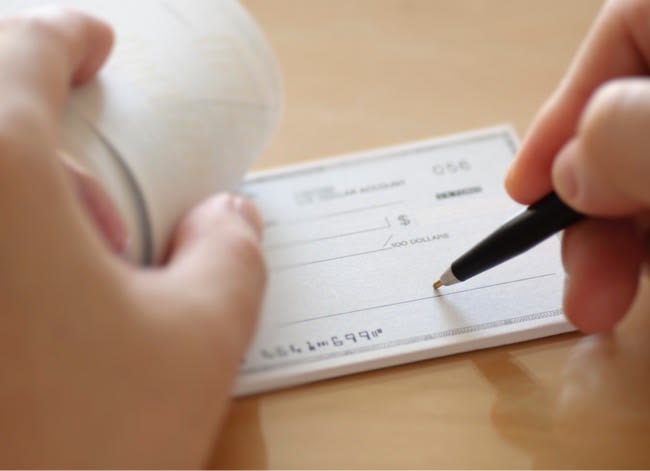 Offer Incentives
Another way to motivate the seller is to know their particular goals and timing. Christopherson says this can allow buyers to make their terms more appealing. "Offer to pay any sort of escrow-related fees that the seller would have in a standard transaction," she says. "Anything from escrow fees, inspection fees, home warranty, termite report, or NHD report." Although
home-buying negotiation skills
are usually used to make the offer better for you, in this instance, you want to make it better for them. For example, if it's going to be difficult for the sellers to move out quickly, Christopherson says you could offer a month of free occupancy—so not only could they stay an extra month, but they wouldn't have to pay the mortgage for that month. "This just might be enough to sweeten the deal to close faster," she says.
Griffin has an additional solution that may incentivize the seller: "An all-cash offer is the quickest way to close on a home nowadays," he says. "It will definitely be considered a strong offer and get you in the front of the line."
Don't Make Any Life Changes
We get it: You can't wait to furnish your new home. However, according to Riley, you may need to put the brakes on new purchases. She warns against making any life changes during the mortgage process. "Life changes include changes in the job (employer or hours), making large purchases, and moving money around in accounts."
These types of changes are risky because they will lead to more questions during the underwriting process. "Additional questioning causes more time to be added to the normal closing time frame." As well, Riley warns, anything that could affect the closing might cause the seller to back out.